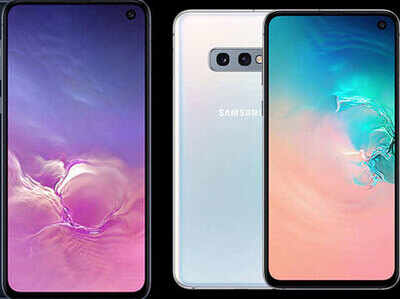 New Delhi: The
leading smartphone maker Samsung (Samsung)
will see a lot of upgraded features in
its upcoming flagship series Galaxy S20
line-up of smartphones.
Many great camera features will be given in this series of smartphones.
Several leaks regarding the camera features of the Galaxy S20 have been revealed so far.
The Galaxy S20 is the successor series of the Galaxy S10 lineup launched last year.
The camera will be equipped with QuickTech feature.
Now XDA Developers has given information about a new camera feature of Galaxy S20.
According to the report, the Samsung Galaxy S20 will come with QuickTech feature.
All three rear cameras will
be taken together Photo: Through the QuickTech camera feature of Galaxy S20, all three rear cameras of this phone will be able to take photos simultaneously.
That is, if the user takes a picture of an object from the Galaxy S20, then the three rear cameras of the phone will click the photo simultaneously.
In this way the user will get three pictures of an object.
By saving the favorite picture of the three, the user can delete the other two images.
Can be launched on 11 February
Samsung has not shared the details related to its latest flagship Galaxy S20 series, but leaks are constantly coming out.
The new smartphones are expected to be launched at the 'Galaxy Unpacked' event on 11 February.
Also it seems that almost all the specifications related to these devices will be revealed before the launch date.
Details revealed in leaks
Leaks of these smartphones have been appearing almost daily since last month and now live photos of all models of Galaxy S20 series have been shared.
According to the reports, the photo surfaced has been shared on Twitter and it shows the rear panel of all the three devices of the Galaxy S20 series.
Many renders of all three smartphones have been revealed before and the live photo is also confirming them.
However, the camera module found on the rear panel in this picture has been blurred.
Despite this, it is understandable that there will be a slight difference in the screen size of the three models.
Similarly, the size of the camera modules of the three are also different from each other and the camera bump can also be seen clearly.